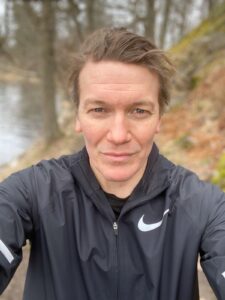 Yesterday I decided to go for a morning run. After the first 3K I felt great and decided to take on a spontaneous challenge, to run over 50K. This was by far my longest run ever. After I made the commitment to myself it was not that hard to accomplish. Of course, I suffered at times, I had no water or food available, but my vision was clear. I was clearly focused on my target to achieve 50K. As humans we are able to do so much more than we believe is possible. The power we all have inside us will be essential when dealing with the Corona Crisis. Adapting the Stockdale Paradox could really help when we are suffering in this forced change. The paradox tells us balancing the paradox of realism and optimism will help us succeed.
"You must never confuse faith that you will prevail in the end–-which you can never afford to lose–-with the discipline to confront the most brutal facts of your current reality, whatever they might be."
Here is a link about The Stockdale Paradox:
https://www.huffpost.com/entry/the-stockdale-paradox_b_5897ca82e4b02bbb1816bc38
As a business leader you need to objectively access your organization´s current reality and create a positive vision for the future:
Some questions to answer:
Is your strategy still valid?
Are your processes still valid?
How fit is your corporate culture to deal with this crisis?
What will be your organizations single ONE most important goal during the crisis?
The Corona Crisis will demand a lot from each one of us. We will all experience blood, sweat and tears (realism) AND just like everything else we will come back stronger than ever before (optimism).
I would be delighted to have a free of cost sparring online meeting about the above topic. Please contact me at: thomas.kronberg@permoveocoaching.com
https://permoveocoaching.com/wp-content/uploads/2020/03/b8ceb7f0-6ee9-4166-a89e-bfec952f66bd.jpg
1600
1200
Permoveo Coaching
https://permoveocoaching.com/wp-content/uploads/2015/09/logo1.png
Permoveo Coaching
2020-03-18 20:41:02
2020-03-18 20:47:49
The Stockdale Paradox. A mindset for change.